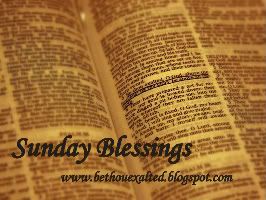 This has been a pretty mundane week for me, but I'm thankful I can still find blessings in the mundane.
Preaching on the blood of Christ - love it!

Singing songs straight from Scripture.

I found ice cream on the rez! Without having to travel over an hour to get it. (We did that when we first got here...needless to say by the time we got home we had soupy ice cream.

Our health exams made it to immigration.

Funny things my kids say...Cody - "Mommy, daddy is being mean." Me - "Awww, why is daddy being mean?" Cody - "He said my butt stinks." Well, it did!

I started a group on facebook with a friend for missionary women. I think it's going to be a great encouragement for women on the field.
"O praise the Lord, all ye nations: praise him, all ye people.
For his merciful kindness is great toward us:
and the truth of the Lord endureth for ever.
Praise ye the Lord."
Psalm 117
Please share your blessings.