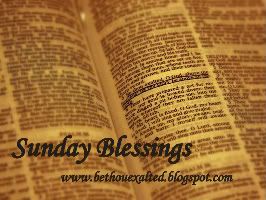 This week I am thankful for...
Souls saved and baptized. I pray this never gets old. God is good!

My daughter made two new friends that have American Girl Dolls, this is a big deal to her! It just so happens that they have the same dolls as her.

The privilege to present our ministry in a new church today.

A beautiful new orange bracelet that a friend made me.

My husband...who loves me when I'm unlovable.
"O praise the Lord, all ye nations: praise him, all ye people.
For his merciful kindness is great toward us:
and the truth of the Lord endureth for ever.
Praise ye the Lord."
Psalm 117