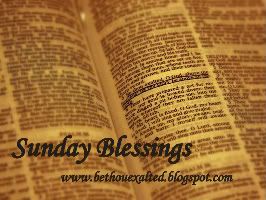 Praise the Lord for the freedom to go to church this morning.

I am so thankful to be a part of this ministry on the Navajo Nation.

I am thankful that my son was only hiding this week, and that no one took him.

I am thankful for my new purse from Kohls...also thankful for Kohls cash!

I am thakful I decided to read my Bible in 90 days.

I am thankful for good friends.
Care to share your blessings? Link up!