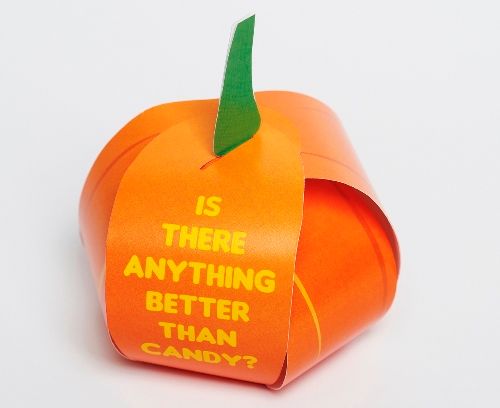 Let the Little Children Come has graciously sent us a pack of 20 Halloween Tracts called Is There Anything Better than Candy? Box-Tract. This is a great tool to use to share the Gospel with children. Just put a piece off candy in the centre then fold up the box-tract and you're all set!
Here in Australia Halloween is not as big of a holiday as it is in the states (although it's slowly catching on). We don't celebrate Halloween, and like to focus on Thanksgiving. We hold a big Thanksgiving Dinner every year called "Give Thanks with the Yanks" and invite all our Aussie friends to a traditional Thanksgiving Dinner. I am planning to use these box-tracts as table decor for the kid's table this year. I know they'll love it! Plus we can't get orange pumpkins here so these are a great substitute!
Besides handing them out to trick-or-treators, you can also give them out to your Sunday School class, youth group, homeschool co-op, harvest party, and so on! Such a fun way to share the Gospel! Don't forget to add a piece of candy in the middle!
They are very easy to assemble. See video below.

Find them on Facebook.
Prices:
$15.95 for 1-10 packs
$14.95 for 11-20 packs
$13.95 for 21 packs or more
(There are 20 in each pack.)
For more reviews click below.