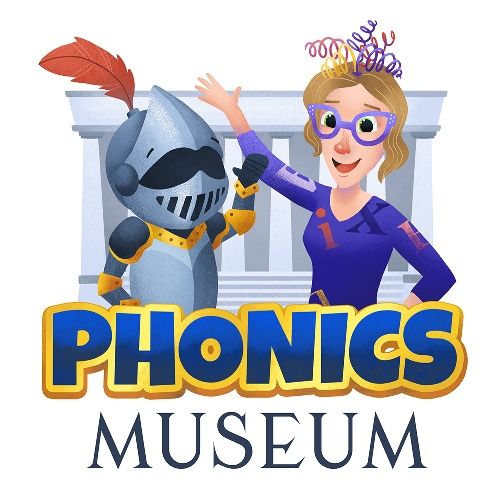 Vertias Press is a well known online curriculum, it is also the most awarded classical homeschool curriculum. We have enjoyed using it in the past, and were excited to see that they now have an iOS app called Phonics Museum and we were given an annual subscription to try it out. This app is geared for children ages 3-7.
The Phonics Museum app (which you can download from iTunes here) is a fun app that teaches your child to read in record speed. While my son already knows how to read, he enjoyed the app and would often play it when our friend's 6 year old daughter came over. She loved the interactive games and songs. We mainly used it on our iPad, but I also had it downloaded on my phone.
Teaching your child to read can be challenging. For me, I didn't know where to start and was nervous I would teach them wrong. Thankfully there are products like the Phonics Museum App that help do the teaching. I wish it was around when I was teaching my kids to read. Technology is all around us. While too much can be a bad thing, I am glad for all the educational tools that come along with it.
The Phonics Museum App follows Miss Biddle and Percival (a talking suit of armour) around a fun, interactive museum and teaches the rules of phonics. In this museum everything comes to life! There are over 900 games, books, videos, and songs that will encourage a love of reading in your child. You start off in the lobby and from there you get on the elevator (or lift as we like to call it here in Australia) to go to the first floor. Each floor has paintings on the wall that takes you to another section that has videos, games, and songs that you complete. Once you complete all the activities for that painting you go on to the next painting. From there you then you work your way up to the next floor. (I didn't see a way to skip floors, but maybe I missed that part.)
Videos, songs, and games!
Miss Biddle talking with a mummy.
There are many ways to learn on this app through all the fun activities. I think your child will learn and enjoy this app whether they are a textile learner, a visual learner, or an auditory learner.
If you are interested in trying the app they offer a free two week trial. If you like it the membership is only $9.99 per month or $99 a year (which is charged to your iTunes account) and can be used for up to 3 children.
Social Media Links:
Facebook:
https://www.facebook.com/veritaspress/
Pinterest:
https://www.pinterest.com/veritaspress/
Instagram:
https://www.instagram.com/veritaspress/
Twitter:
https://twitter.com/veritaspress
@VeritasPress
To read more reviews for the Phonics Museum app click below...