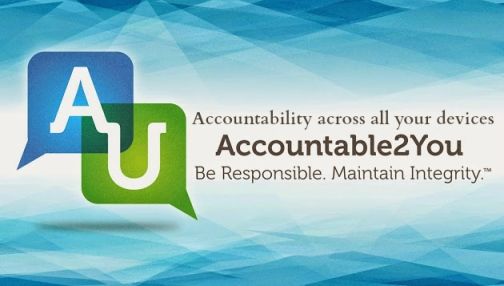 We live in a world where we have access to anything within seconds with just a few clicks of a mouse. Can't remember where that Bible verse is found? Go to google, type in a few words, and there you go. Can't remember the rest of the words to your favourite song? Google. Want to know what is causing your stomach pains? Google. It's all there. And while this is amazing, we must be cautious, because we also have access to complete filth. As a parent, I want my children to have access to the internet, but I can't always be there with them to filter everything. We have been looking around for Christian program that would help us when this review came available. It has been a pleasure to review the Family Plan for Accountable2You.
As a family we have made the rules that devices are only to be used in the living room or school room when other people are around. YouTube videos have to be watched on the tv where we can all see it. We do our best at screening things, but having the extra accountability has been amazing. This is not a filter or blocker program, it is an accountability program. When something inappropriate is searched for the accountability partner receives an email or text. You can even add words to be notified of when they are searched. You can even be notified when the device is being used outside of allotted hours.
With the family plan, you can use up to 20 devices. It can be used with multiple family members, and even kids away for college. I was thinking it was going to be overwhelming and took a bit of time to get it all set up, but was pleasantly surprised how easy it was to download the program to our devices and get it all setup.
Accountable2You was started for Ben Lawrence and his wife, so they could be accountable to each other. It has since grown and is now available to all of us.
Accountable2You was built on the concept of Proverbs 27:17 "Iron sharpeneth iron; so a man sharpeneth the countenance of his friend." They are also motivated by Galatians 6:1b "...considering thyself, lest thou also be tempted.."
I was pleased to see all the devices that work with Accountable2You. Windows, Mac, IOS, Andriod, Chrome, and more.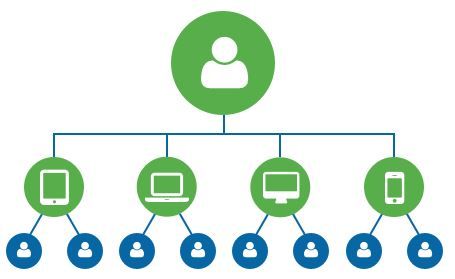 We have been using the Family Plan, but there are other plans available. There is an Individual Plan which is ideal for just monitoring your teen or a spouse and up to 6 devices can be used. Another plan they have is the Group Plan. This is ideal for homeschool or church groups. The final option is for a Small Business. As you can see, they have a plan for everyone. I encourage you to click the plan name and learn more about the other options.
Find Accountable2You on Facebook and YouTube.
To read more reviews for Accountable2You click below.